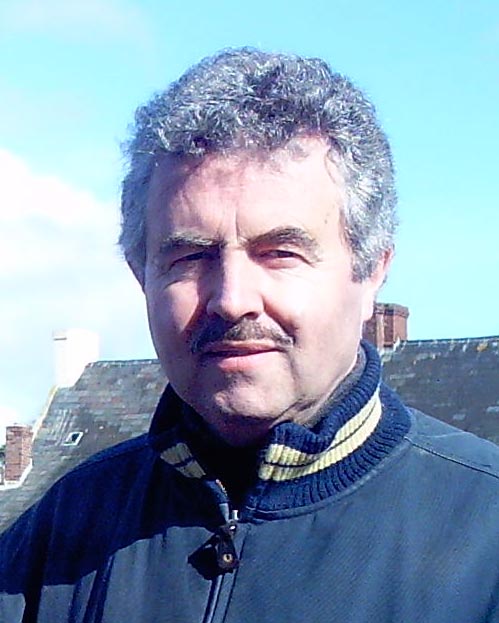 Author, Political Economist, Occasional Ministerial Adviser,
Parliamentary Candidate, Businessman
Rodney Atkinson is one of Britain's most successful political economists, an expert on the constitutional effects of British membership of the European Union and a former occasional advisor to ministers. He has a track record of successful prediction of economic and political crisis. He was formerly a lecturer at the University of Mainz, Germany and a merchant banker in the City of London.
He was Referendum Party candidate in North West Durham in the 1997 General Election (5.2%) and the lead UK Independence Party candidate for the North East Region in the 1999 European Elections (8.8%).
He is the author of some 80 articles and policy papers and six internationally praised books: Government against the People (1986) The Emancipated Society (1988) The Failure of the State (1989) and on the European Union: Treason at Maastricht (with Norris McWhirter, fourth edition 2000), Europe's Full Circle (third edition 1998, also published in Yugoslavia and Poland) and Fascist Europe Rising (2002 now published in Poland and Serbia).

He has been a contributor to radio and television programmes on both sides of the Atlantic. He founded The Campaign for United Kingdom Conservatism in 1994 and co-founded with Mrs. Lynn Riley, the cross party South Molton Declaration in 1999 (re-launched as the British Declaration of Independence for the 2005 election). He founded the Freenations website.
In recent years Rodney Atkinson has given public speeches in Prague, Tbilisi, Vienna, Warsaw, Lublin, Belgrade and Sofia and has been interviewed on television or radio in the USA, Poland, Australia, Germany and Yugoslavia.
Main Areas of Expertise
Europe and the British Constitution, The Euro
Resurgence of Continental Fascism
Macro Economic Policy -
Government intervention, Industrial policy, International Trade, Interest Rates, Exchange Rate Policy.
Energy Policy, Regional Development Policy
Links to other websites founded or co-founded by Rodney Atkinson:
British Declaration of Independence http://www.BDIcampaign.org
Freenations http://www.freenations.freeuk.com
The Campaign for UK Conservatism http://www.ukconservatism.freeuk.com